Note: Please ensure you are on the correct project as there is no way to reverse this action.
1) From the Projects screen, tap the Project you wish to duplicate. This will bring you to the Project Summary.
2) From the Summary screen, tap "More Actions".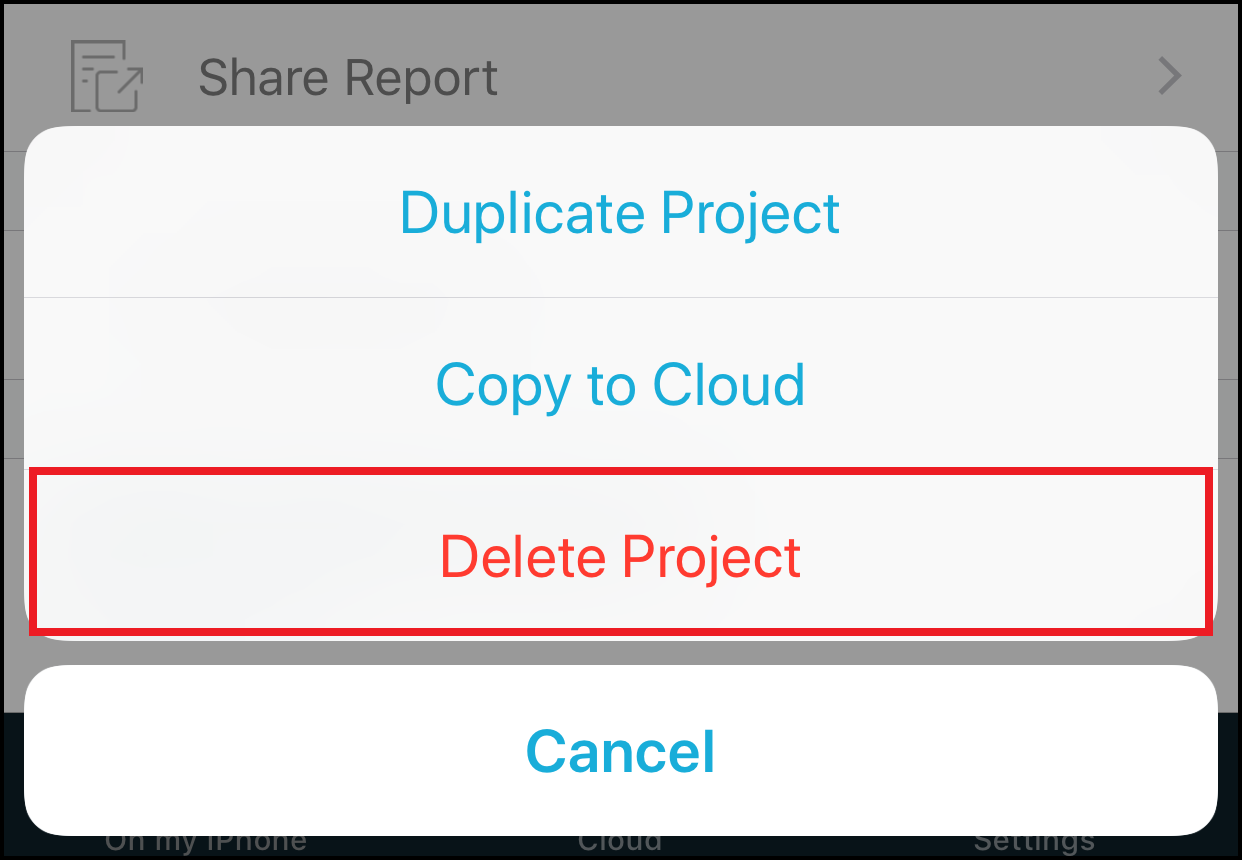 3) Tap on "Delete Project". You will see a notification asking you to confirm this.