Note: Once confirmed, these deletions are final - there is no way to restore any removed issues.
1) From the Projects screen, tap the Project you wish to work on. This will bring you to the Project Summary.
2) From the Summary screen, tap "Edit Issues" to go to the issues list.
3) Tap on the "Edit" button, located in the top right corner of the screen.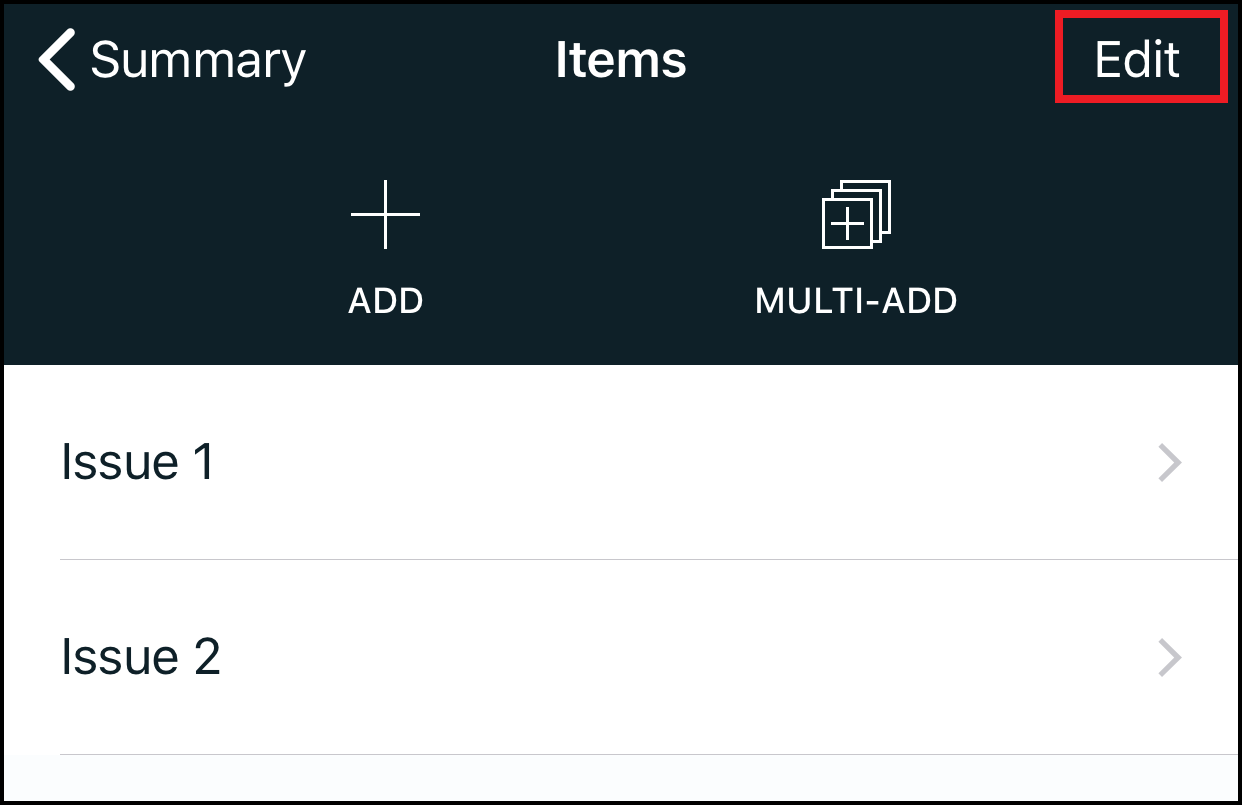 4) Tap the red button to the left of an issue to display the delete button for that issue.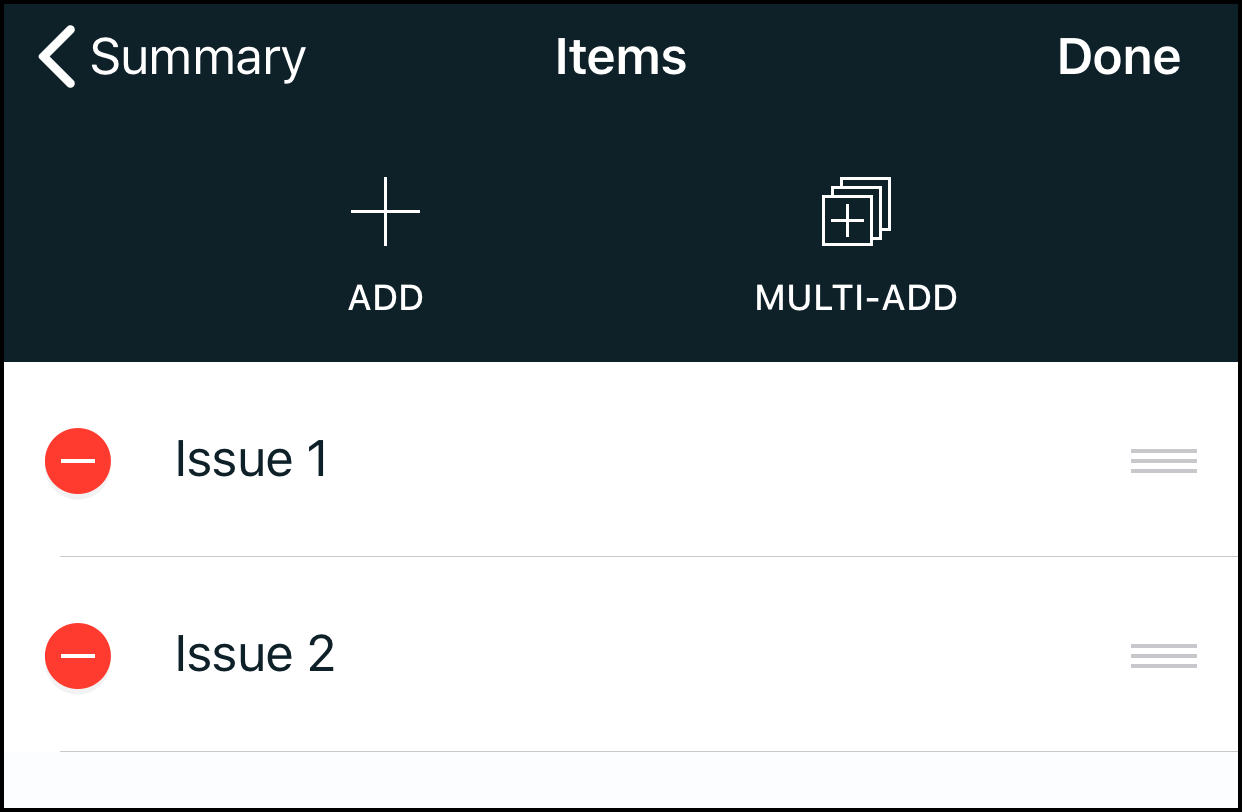 5) Tap "Delete" to remove the issue.
6) Tap Done in the top left to confirm these changes.